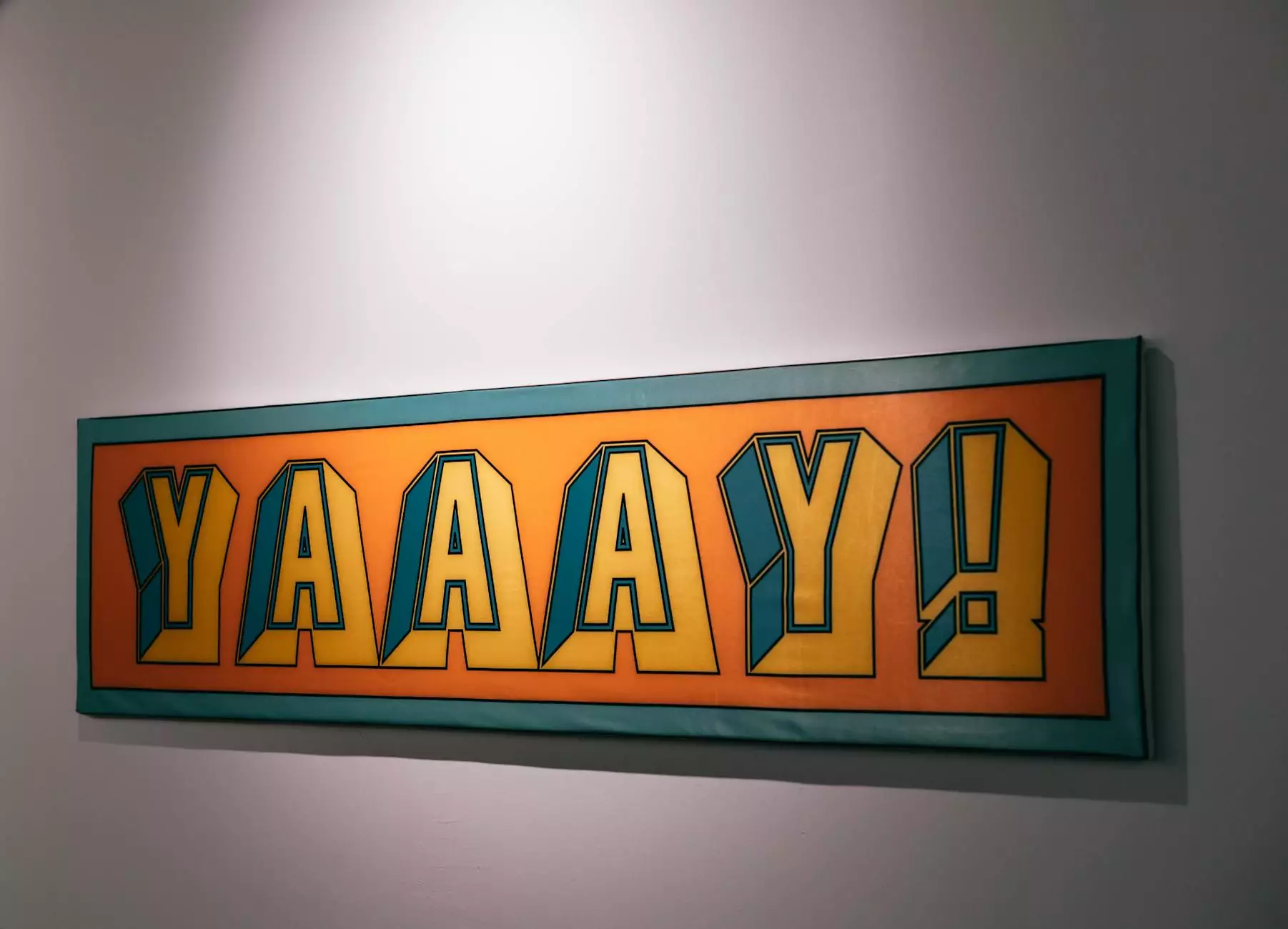 Elevate Your Business with Excellent Custom Banners, Signs, and Graphics
Welcome to Aaron Metosky Designs, your trusted partner for professional-grade custom banners, signs, and graphics. With our expertise in digital marketing, we specialize in helping businesses of all sizes elevate their brand presence, attract attention, and drive growth.
The Power of Custom Banners for Business Engagement
In today's competitive market, standing out from the crowd is essential. Custom banners are an incredibly effective way to capture attention, make a lasting impact, and promote your business or event. At Aaron Metosky Designs, we understand the importance of visually appealing and strategically designed banners that reflect your unique brand identity.
Our team of skilled designers utilizes the latest technologies and techniques to create stunning banners that not only convey your message but also leave a lasting impression on your target audience. We offer a wide range of customizable options, including various sizes, colors, materials, and finishes, ensuring your banners truly represent your business in the best possible light.
High-Quality Signs for Maximum Visibility
In addition to captivating banners, Aaron Metosky Designs also provides high-quality signs that help enhance your business visibility. Whether you need indoor or outdoor signage, we have you covered. Our professional team works closely with you to understand your specific requirements and create signs that effectively communicate your brand message to your target audience.
We offer a diverse range of sign options, including illuminated signs, channel letter signs, vinyl lettering, window graphics, and more. Our signs are crafted with precision and attention to detail, ensuring they are durable, long-lasting, and capable of withstanding any weather condition. Let us help you make a statement and attract customers with our top-notch sign solutions.
Compelling Graphics - Your Visual Branding Specialists
At Aaron Metosky Designs, we believe that a visually appealing and cohesive brand identity is crucial for success in today's digital world. Our expert team of graphic designers are skilled in creating compelling graphics that effectively communicate your brand message across various platforms. From logo design to social media graphics, we have you covered.
We take the time to thoroughly understand your business, target audience, and goals to develop engaging and eye-catching graphic designs that leave a lasting impression. Our focus is on delivering creative visuals that captivate your audience and reinforce your brand identity, ultimately driving customer engagement and promoting brand loyalty.
Partner with Aaron Metosky Designs for Outstanding Digital Marketing Services
At Aaron Metosky Designs, we not only offer top-quality custom banners, signs, and graphics, but we also excel in providing comprehensive digital marketing services. In today's digital landscape, having a strong online presence is essential to reach and engage with your target audience effectively.
Our digital marketing experts possess a deep understanding of search engine optimization (SEO), content marketing, social media advertising, and email marketing. We tailor our strategies to your specific business needs and goals, ensuring maximum visibility, increased brand awareness, and higher conversion rates. Trust us to take your business to new heights.
Contact Aaron Metosky Designs Today for Unmatched Solutions
Ready to elevate your business with custom banners, signs, and graphics that make an impact? Look no further than Aaron Metosky Designs. Our team of experienced professionals is passionate about helping businesses succeed and will work closely with you to bring your vision to life.
Don't settle for average marketing - choose extraordinary. Contact Aaron Metosky Designs today to discuss your project requirements, get a personalized quote, and turn your business into a standout brand. We can't wait to help you achieve your goals!