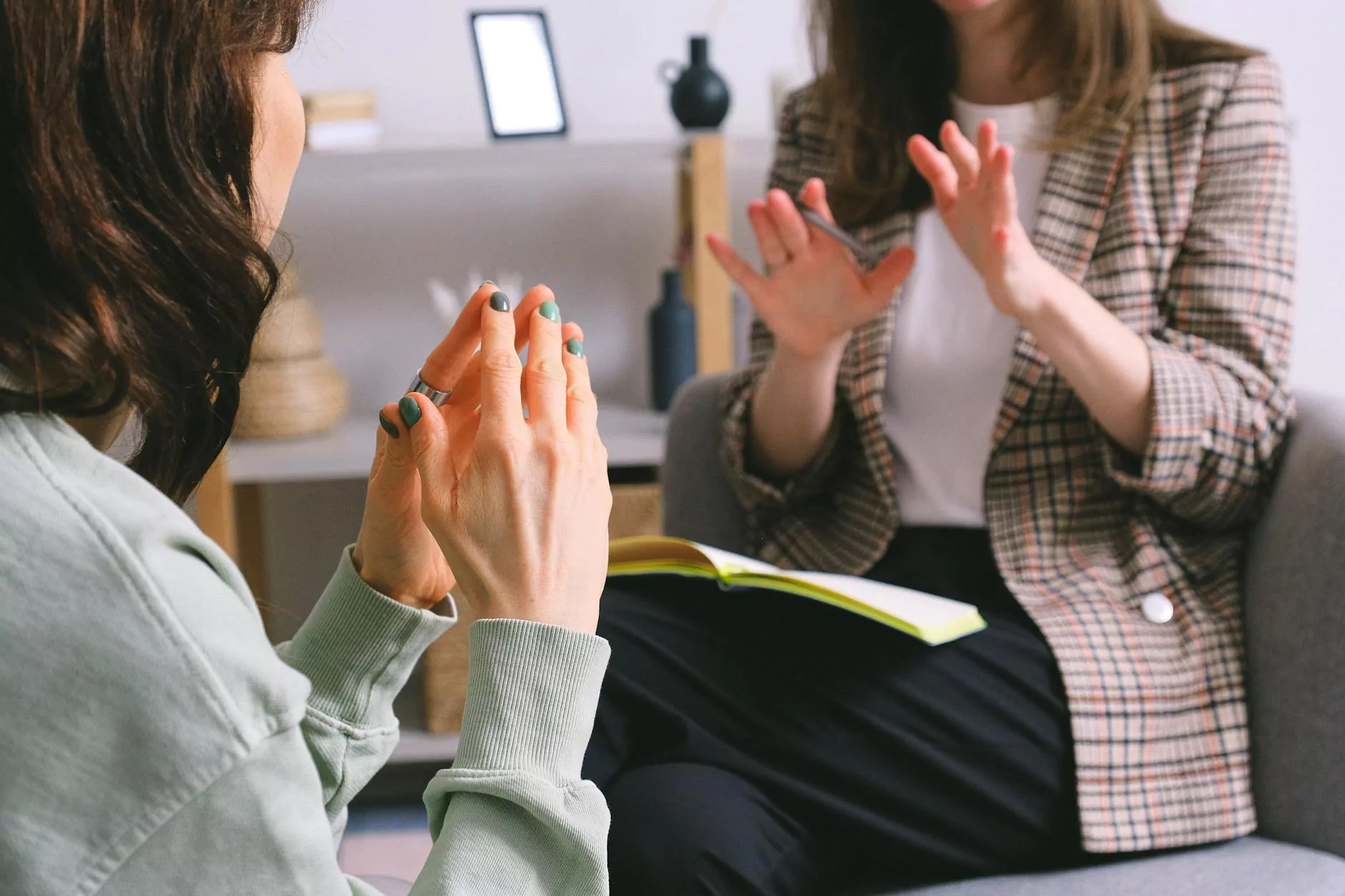 The Importance of Identifying Problems in Business
As a business owner, it is crucial to identify and understand the problems your business is facing. Identifying problems allows you to take the necessary steps to address them and find suitable solutions. At Aaron Metosky Designs, we recognize the significance of problem identification in driving success.
Comprehensive Problem Analysis
Our team of experts specializes in in-depth problem analysis. We take the time to thoroughly evaluate your business, taking into account various factors such as market trends, consumer behavior, and competition. This comprehensive approach allows us to uncover underlying issues that may hinder your business's growth potential.
Keyword Optimization Strategies
One of the key ways we identify problems is through effective keyword analysis. By utilizing advanced tools and techniques, we identify the specific keywords and search terms that your target audience is using. This valuable insight allows us to tailor your marketing strategy accordingly, ensuring maximum visibility and engagement.
How We Solve Business Problems
Customized Solutions
At Aaron Metosky Designs, we believe in providing tailored solutions to meet the unique needs of each business. After a thorough problem analysis, we develop a customized plan of action that aligns with your business goals and objectives.
User Experience Optimization
One common problem many businesses face is a poor user experience on their websites. Our team will conduct a comprehensive audit of your website, identifying areas of improvement to enhance user experience. From optimizing site navigation to improving load times, we'll ensure your website provides a seamless experience for your visitors.
Content Strategy
In today's digital landscape, high-quality content is key to attracting and retaining customers. Our expert copywriters will craft engaging and informative content that resonates with your target audience. From blog posts to social media updates, we'll develop a content strategy that positions your business as a trusted industry leader.
Search Engine Optimization (SEO)
With our advanced SEO techniques, we'll optimize your website's visibility in search engine results. By targeting relevant keywords and implementing on-page optimization strategies, we'll help your website climb the search rankings and attract organic traffic. Our comprehensive approach to SEO ensures long-term success for your business.
Why Choose Aaron Metosky Designs?
Expertise in Digital Marketing
With years of experience in the digital marketing industry, Aaron Metosky Designs has established a reputation for delivering exceptional results. Our team of skilled professionals stays up-to-date with the latest industry trends and best practices, ensuring that your business benefits from cutting-edge strategies and techniques.
Proven Track Record
We pride ourselves on our track record of success. Many businesses have relied on our expertise to identify and solve their marketing challenges, resulting in increased brand visibility, higher website traffic, and improved customer engagement. We are committed to driving real, measurable results for your business.
Comprehensive Approach
Unlike other digital marketing agencies, we take a comprehensive approach to problem-solving. We understand that marketing challenges are complex and interrelated, requiring a holistic strategy. Whether it's identifying consumer pain points, improving website usability, or developing a robust social media presence, we have the knowledge and skills to address all aspects of your marketing needs.
Collaborative Partnership
At Aaron Metosky Designs, we believe in building a strong partnership with our clients. We work closely with you to understand your business objectives, challenges, and preferences. By fostering open communication and collaboration, we ensure that our solutions are aligned with your vision and goals.
Contact Aaron Metosky Designs Today
If you're ready to take your business to the next level, contact Aaron Metosky Designs today. Our team of digital marketing experts is here to help you identify and solve your business's unique problems. Let us be your trusted partner in driving success in the ever-changing digital landscape.
© 2022 Aaron Metosky Designs | Business and Consumer Services - Digital Marketing